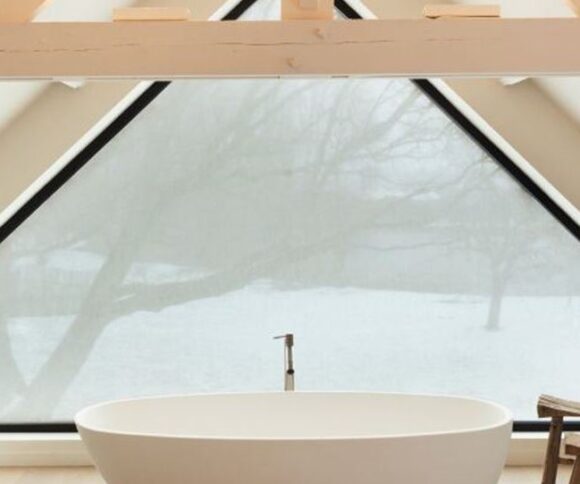 New Squid
Stylish, Beautiful & Practical
Squids unique texture makes it easy to care for and suitable for any interior or type of architecture, giving designers new commercial and marketing opportunities to explore. Its versatility and simplicity have already made it a big hit in the interior design and architecture markets.
Squid helps you keep your privacy while still being able to enjoy your view.

Squid's fabric is woven with polyester threads to give it a soft, warm feel.

Use it to cover your window with fabric, breathing new life into homes, offices, and public spaces. 
The Quarters by New New New.
Mike Stevenson, of Stevenson Design, winning entry for the 2021 ADNZ Resene Architectural Design Awards commercial / industrial, for the "Quarters by New New New."
Dunedin's Glazing Films Ltd added performance glazing layers to allow both form and function with the architectural design. The window film installed to the glass surface increases comfort control by reducing overheating caused by solar gain and provides additional solar protection factors of UV block and glare reduction.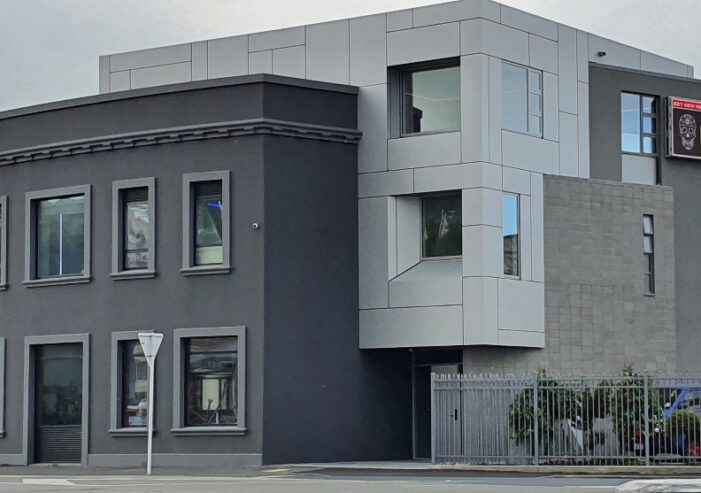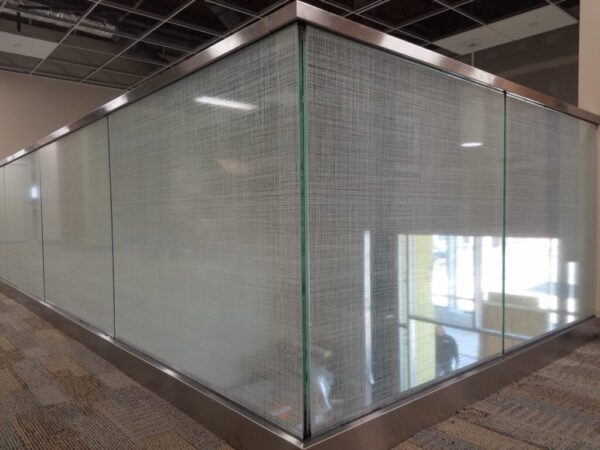 Fasara window film
liven up a space with a whole new level of frosted films.
Fasara films provide a new, trend-setting collection of decorative window films that can transform an interior aesthetic that is not only visually pleasing to the eye but provides added privacy and light control.
The durable, long-lasting polyester window film is installed professionally and looks extremely stylish, providing a unique experience to those who enter a room.
Here are just Six reasons to install Window Film in your home office:
Protection from the sun – The UV rays of the sun can cause fading and damage to your furniture, flooring, and artwork. Worse still, UV rays lead to sun damage and skin cancer.

Glare Reduction – The eye strain and the potential of headaches from the glare of the sun can make it difficult to work at certain times of the day.

Lower energy costs – You can reduce your carbon footprint, your energy bill and the wear and tear on your Air Conditioning / Heat Pump units by installing window film for your home or office.

Privacy – Add daytime privacy to your residential or commercial property with our privacy window films. Privacy window films can be installed to obscure the transparency of your windows, making them private from outside from neighbours or onlookers and can be a one-way Solar Film of a Frosting. 

Increased safety & security – Glazing Films window films can improve the safety and security of your home or office.

Uncluttered style – Modern minimalism is in.  Window film can control the sun and keep your windows looking sleek from within and create a modern aesthetic external look, adding value to our home without the expense of removing glass.